Alienware Aurora R13 Gaming Desktop
BIGGER. BETTER. COOLER.
Alienware's first Cryo-Tech™ enabled desktop—with 12th Gen Intel® Core™ processors, a new chassis, improved thermal performance and quieter acoustics.
Fast, dedicated expert help whenever you need it:
1 year of Premium Support included.
Tech Specs
Processor
12th Gen Intel® Core™ i7-12700F (25 MB cache, 12 cores, 12 threads, 2.10 GHz to 5.00 GHz Turbo)
Operating System
Windows 11 Home, English
Graphics Card
AMD Radeon™ RX 6700 XT, 12 GB GDDR6
Hard Drive
512 GB, M.2, PCIe NVMe, SSD
Memoryi
16 GB, 2 x 8 GB, DDR5, 4400 MHz
Wirelessi
Intel® Wi-Fi 6E AX210, 2x2, 802.11ax, MU-MIMO, Bluetooth® wireless card
Case
Dark Side of the Moon
Microsoft Office
No Microsoft Office Included
Comprehensive digital protection – including antivirus, privacy and identity protections
No Anti-virus Requested
Protect your purchasei - View Support offers below
1 Year Premium Support
Keyboard
Multi-Media Keyboard
Mouse
Dell Optical Mouse - MS116 (Black)
Ports
Front Ports
1 headset (headphone and microphone combo) port
2 USB 3.2 Gen 1 ports
1 USB 3.2 Gen 1 port with PowerShare
1 USB 3.2 Gen 2 (Type-C®) port with PowerShare

Rear Ports
1 optical S/PDIF port
1 coaxial S/PDIF port
2 USB 2.0 ports
2 USB 2.0 ports with Smart Power
1 USB 3.2 Gen 2 (Type-C®) port
2 USB 3.2 Gen 1 ports
1 USB 3.2 Gen 2x2 (Type-C®) port
1 RJ45 Ethernet port
1 audio input/microphone port
1 line-in port
1 line-out port
1 center/subwoofer LFE surround port
1 rear L/R surround port
1 side L/R surround port
1 power adapter port
Slots
1 Kensington security-cable slot
1 Padlock slot
Audio and Speakers
Onboard, Realtek ACL3861 Codec
Chassis
Motherboard Class
Intel® Z690 Chipset

White
460 W Bronze PSU, Air Cooled
460 W Bronze PSU, Liquid Cooled
750 W Platinum PSU, Air Cooled
750 W Platinum PSU, Liquid Cooled

Dark Side of the Moon
460 W Bronze PSU, Air Cooled
460 W Bronze PSU, Liquid Cooled
750 W Platinum PSU, Air Cooled
750 W Platinum PSU, Liquid Cooled
Power
460 W Bronze
750 W Platinum
---
Memory
More memory (RAM) increases overall performance and enables your computer to run more applications at the same time.
---
Storage
Greater hard drive capacity means additional space for all of your pictures, music, videos and more.
---
Support

Protect your purchase
You do everything on your PC, so keep it safe by upgrading your support plan to Premium Support.

Help Me Choose: PC support options

Help Me Choose: Monitor and Docking Station support options
---
Set up your new PC fast
Dell Migrate is the simple do-it-yourself tool that moves the hard to replace data, personal records and important files to your latest Dell PC.
---
Office Productivity Software
.
---
Photo & Video Editing Software
.
---
Customer Favorites
Level Up Your Accessories
Alienware Aurora R13 Gaming Desktop
Get up to
back in rewards
Product ID
lqdwdr13aur202soh
Availability is limited — this deal isn't guaranteed until you've completed the order.
Features
---
Operating system
Available with Windows 11.
---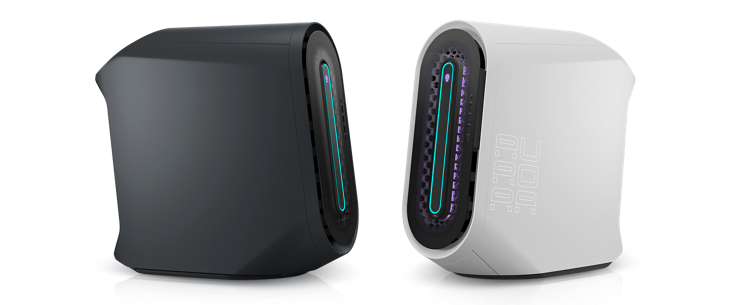 ---
Clear panel available on select configurations.
---
Spacious interior, superior thermals
---
Revolutionary design
Take your gaming to new heights with the Aurora R13, featuring the new Legend 2.0 design that provides a 50% increase to internal volumei. The more spacious, tool-less design improves accessibility, while enabling better cable management and quieter acoustics.



Optimized airflow
The new Legend 2.0 design prioritizes cooling via a reorganized internal layout, which in turn creates less airflow obstructions. With less obstructions, fans can provide more airflow with less effort—resulting in the performance you want and the quieter acoustics you deserve.
Upgraded thermals
Marathon gaming sessions welcome, thanks to robust thermal architecture that enables up to four system fans and different liquid cooling options. For those seeking to upgrade from the air-cooled model, there's a choice of standard liquid cooling or an Alienware Cryo-Tech™ edition liquid cooler—available for the first time on a desktop.
---

Cool under pressure with Cryo-Tech™
Next-level liquid cooling: Cryo-Tech™ delivers exactly what serious gamers crave: superior thermal performance. If that weren't enough, when you opt for Cryo-Tech™, you're on the receiving end of exclusive lighting features—giving you the best-looking high performance gaming experience on the market.

Superior specs: As the next step in the evolution of cooling, Cryo-Tech™ offers gamers significant thermal advantages. It features a 120x120x30mm heat exchanger and a pump that operates at 2800 RPM. The heat exchanger is 11% larger than what's available on our standard liquid cooling unit, while the pump's duty cycle is 6% higher, also compared to standard liquid cooling.

Stylish aesthetics: To play your best, you also have to look your best. It's why Cryo-Tech™ sports an AlienFX-enabled CPU cap with a customizable Alien head and hexagon outline.
---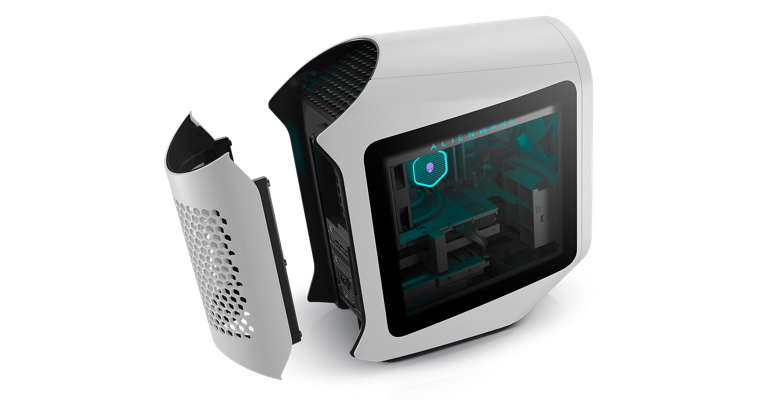 ---
A 360-degree approach to design
Designed from the inside outDesigned to look as sleek as possible, both inside and out, the Aurora desktop features an optional clear side panel that includes EMI shielding and scratch resistance. This panel offers a window into an organized, AlienFX-lit interior, where gamers can see high-performance components and the new dark motherboard—which was designed with style and efficiency, enabling cable routing that's been laid out with purpose.
Exclusive lightingWhen you opt for a configuration with a clear side panel, you get two internal AlienFX lighting zones. You can then adjust AlienFX RGB colors shining across the internals, for a personalized experience and a more dynamic appearance when gaming in a dark room.
All-around sleeknessEngineered with esports in mind, where competitors are often viewed from the back of a system, the new Legend 2.0 design is meant to please the eye from every angle. The chassis is just as sleek from the rear as it is from the front, with expressive curves and an iconic sculpted shape elevating the overall aesthetic.
---
Max intake, max styleThe evolved design of the Aurora desktop features additional air venting and lighting that reflects across the front. The honeycomb-shaped airways increase intake efficiency to maximize air movement—for a superior gaming experience.
Finishing touchesThanks to doors on either side of the new chassis—and an optional magnetic back door—you can now easily access and swap out components on your Aurora desktop. Ports are positioned on the front and rear for ease of use, while powder coated parts deliver a smooth, seamless contour.
---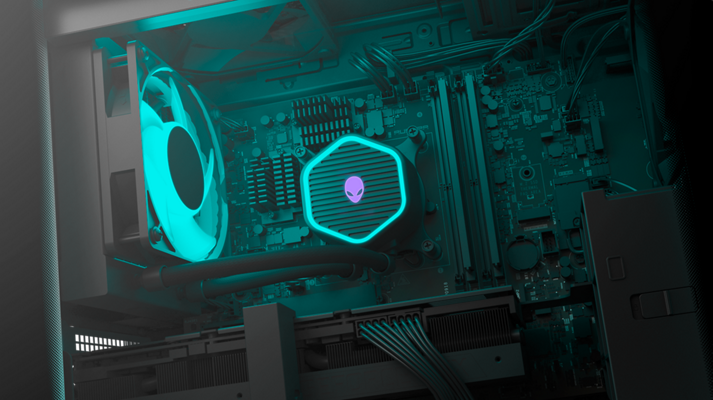 ---
Impressive graphics, easy customization
Aurora desktops offer and support graphics spanning from NVIDIA® GeForce RTX 30-series through AMD Radeon RX 6000 series graphics. Plus, graphics upgrades continue to be tool-less, for quick and easy tinkering.
---
---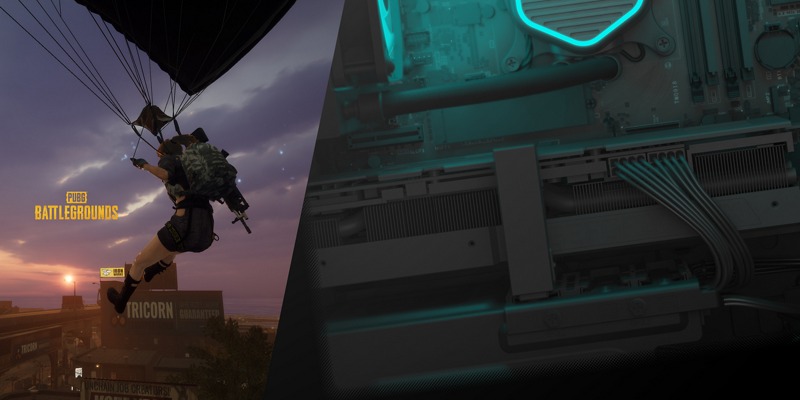 ---
Cutting-edge tech, the latest from Intel®
Powerhouse processors When it comes to processors, all gamers want the latest and greatest. The R13 satisfies that itch, with 12th Gen Intel® Core™ processors that help to ensure everything you do with your PC runs quickly and efficiently—options range from i5k to i9K for intense CPU overclocking.i
DDR5 memory upgrade The fastest memory class for gaming PCs is now available on the R13, providing a 50% increase in memory bandwidth over the Aurora R12. This means you can play, stream and multi-task with more ease than ever.
New graphics architecture Equipped with new PCI-Express 5.0 slots for graphics, the R13 provides double the capable data transfer rates from the previous generation. Plus, PCI-Express 5.0 allows you to keep your graphics card updated—giving you confidence in your rig, knowing it can compete today and tomorrow.
---
Reaching SuperSpeed This Aurora model introduces SuperSpeed USB 20Gbps—which as the name implies—allows up to 20Gbps to be transferred. That's TWICE as fast as USB 3.2 Gen 2 10Gbps and FOUR times as fast as USB 3.2 Gen 1 5Gbps—so you can transfer games or media collections to external storage faster than ever.
Higher-rated power When it comes to efficiently delivering and maintaining power to your PC, the Aurora R13 is hard to beat, offering up to an optional 750W Platinum-rated PSU. By opting for a higher-rated PSU, you'll be helping to ensure that your machine is well-equipped for the most demanding of scenarios and for the most power-hungry of upgrades.
Killer Networking Ensure a premium gaming experience with Killer Double Shot technology, which consists of Killer Ethernet (E3100 2.5Gbps) and Killer Wi-Fi 6 combined with software that automatically prioritizes network traffic according to where latency matters most.
---
ALIENWARE COMMAND CENTER
The Alienware Command Center is continuously updated. Our latest version now includes features specifically desired by the gaming community with auto-tuned game profiles, a new responsive UI, intuitive overclocking options and all-new AlienFX settings.
---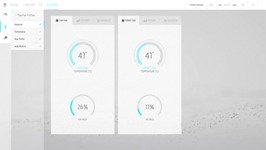 Thermal control
Experience a performance-optimized airflow. The rear and top vents of the Alienware Aurora work as exhaust to keep temperatures in ideal ranges by removing heat from the system. The front and side vents simultaneously take in cool air to enable high performance and maintain system health.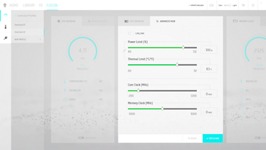 Optimal overclocking
The Alienware Command Center includes an easy and intuitive overclocking control module that allows the user to quickly and safely squeeze additional performance out of their system. Create your own system overclocking profiles, then easily control their system performance.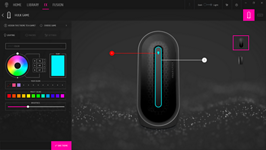 Enhanced AlienFX
The latest AlienFX hardware and software supports full RGB values with up to 16.8 million colors. Easily manage your FX lighting zones, edit peripheral settings and save new themes you can then assign for each game.
---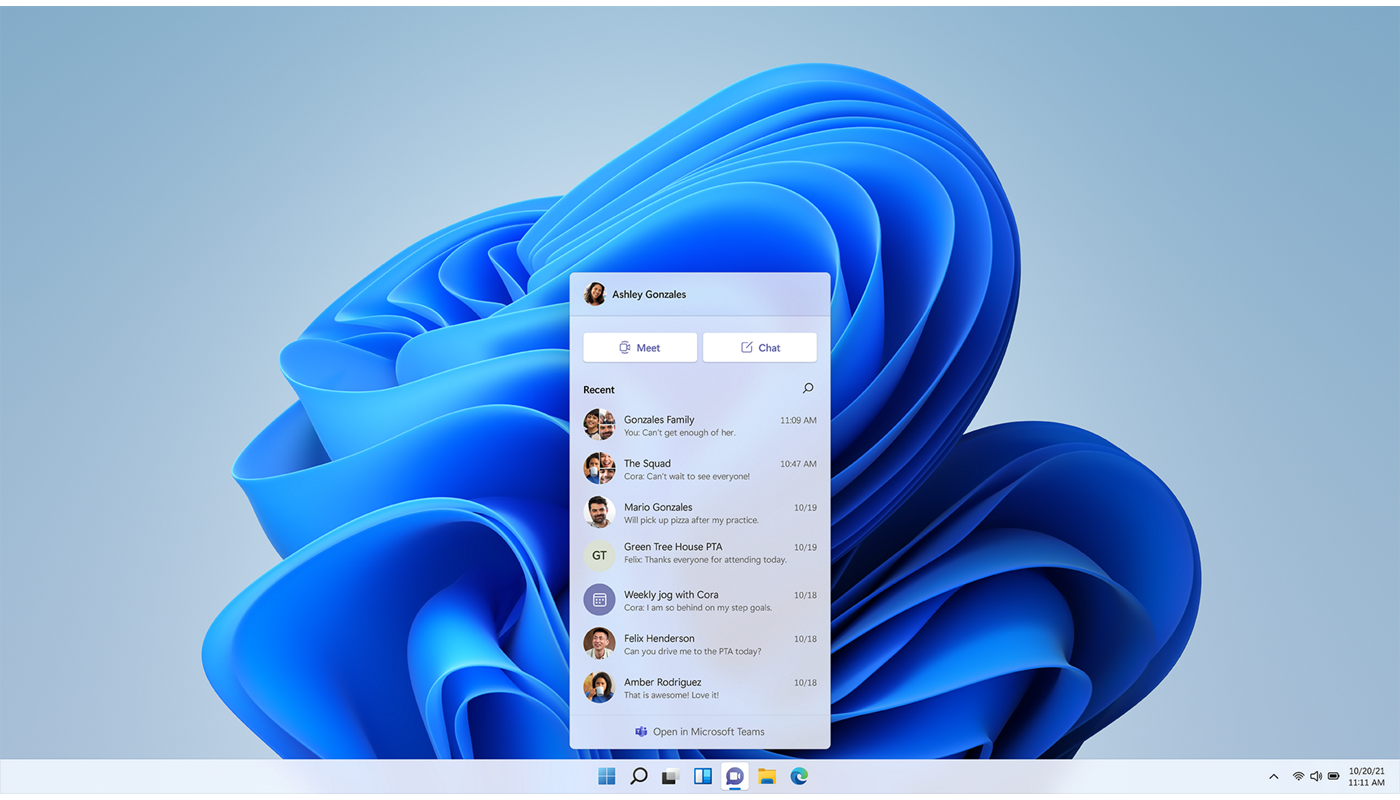 Their latest. Our greatest.
Together, Windows 11 and Dell PCs create a best-in-class experience.
 
An inspiring new look and feel makes for a calmer desktop. Snap assistant helps focus your workflow while desktops allow you to organize your open windows.

Call, chat, and make plans come to life with Teams on Windows 11i right from your PC regardless of what computer or phone or tablet they are on.i

Learn More
---
Get your game on
Play over 100 high-quality PC games with your new Alienware PC and one month of Xbox Game Pass Ultimatei for PC-including EA play. With new games added all the time, there's always something new to play. Included on select configurations only. Cloud Gaming with Xbox Game Pass Ultimate requires connected controller.
---
---
Ports & Slots
Front Ports
1. Headphone/Line Out
2. (2x) USB 3.2 Gen 1 ports. (1x) USB 3.2 Gen 1 port with PowerShare technology
3. USB 3.2 Gen 2 Type-C® with PowerShare technology
Rear Ports
4. Rear Surround Output
5. SPDIF Digital Output (TOSLINK)
6. Side Surround Output
7. Microphone In
8. Line Out
9. USB 3.2 Gen 2 Type-C® (10Gbps)
10. USB 3.2 Gen 2x2 Type-C® (20Gbps)
11. (2x) USB 2.0 Type A with Smart Power On
12. SPDIF Digital Output (Coax)
13. Center/Subwoofer Output
14. Line In
15. (2x) USB 2.0 Type A
16. (2x) USB 3.2 Gen 1 Type-A (5Gbps)
17. RJ-45 Killer™ E3100 Gigabit Ethernet
---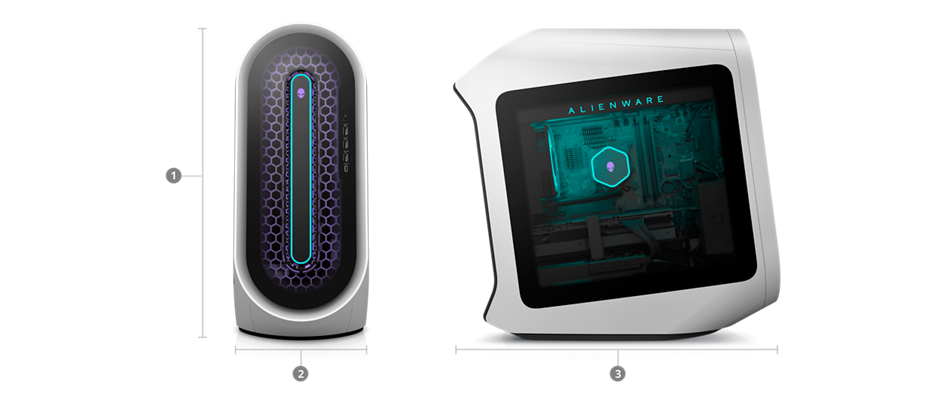 ---
Dimensions & Weight
1. Height: 20.1" (510mm)
2. Width: 8.86" (225mm)
3. Length (without optional cable cover: 20.8" (529mm)
Length (with optional cable cover): 23.2" (589mm)
---
---
---
---
A world of rich and smooth visuals
More real than ever Alienware's raytracing technology brings games to life with the most realistic renderings of reflections, lights and shadows. To enjoy this immersive raytracing experience, we recommend you pair your new desktop with the Alienware 27 Gaming Monitor (AW2721D)—a 27" monitor prized for its 240Hz refresh rate, QHD resolution and NVIDIA® G-SYNC™ ULTIMATE certification.

Smooth gaming wins Experience the smoothest gameplay when you match your graphics card to one of our monitors that supports adaptive sync technology. With the help of NVIDIA® G-SYNC® ULTIMATE, AMD FreeSync™ Premium, NVIDIA® G-SYNC® and NVIDIA® G-SYNC® compatible monitors, you can reduce screen tearing, produce fluid high-speed graphics, minimize display stutter and reduce input lag.

World-class reflexes Pair your R13 with the Alienware 25 Gaming Monitor (AW2521H) to experience blisteringly fast 360Hz refresh rates and the NVIDIA® Reflex Latency Analyzer, which allows you to measure system latency—accurately analyzing how your system responds to your actions.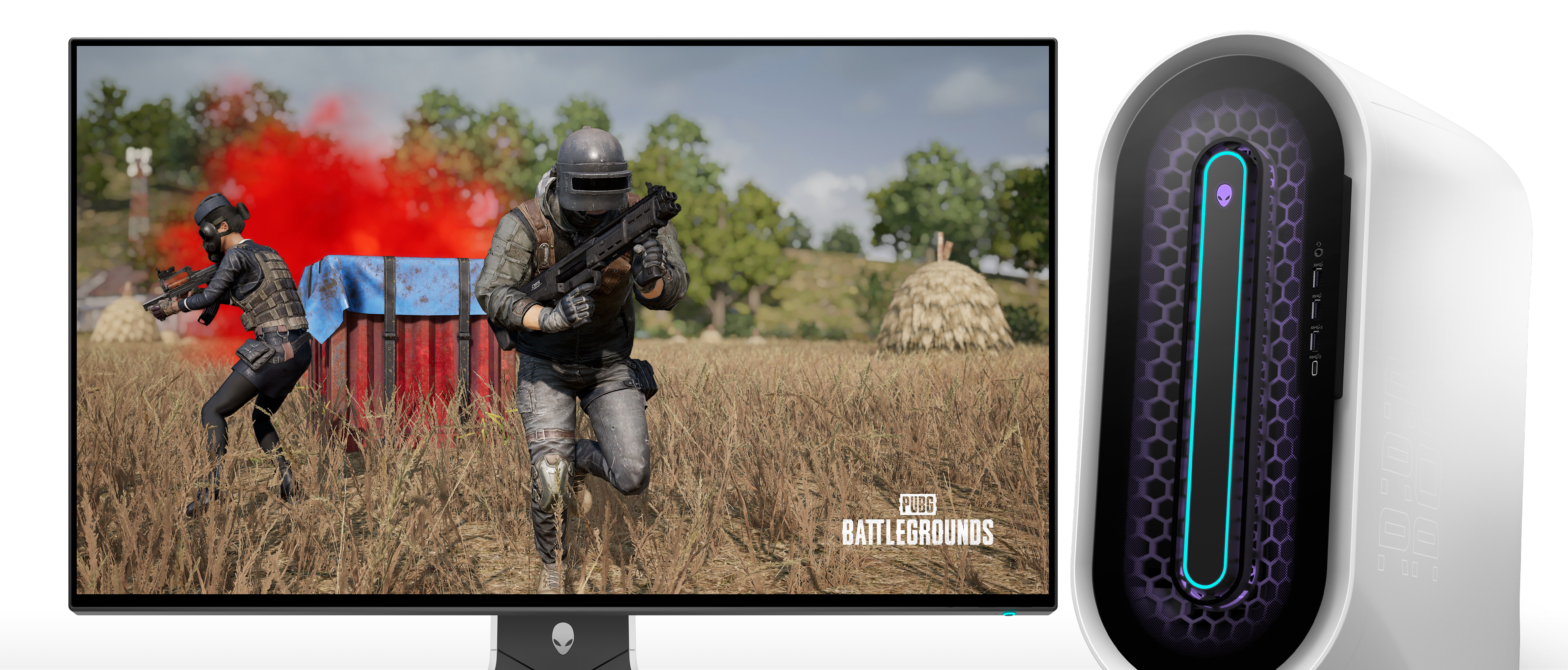 ---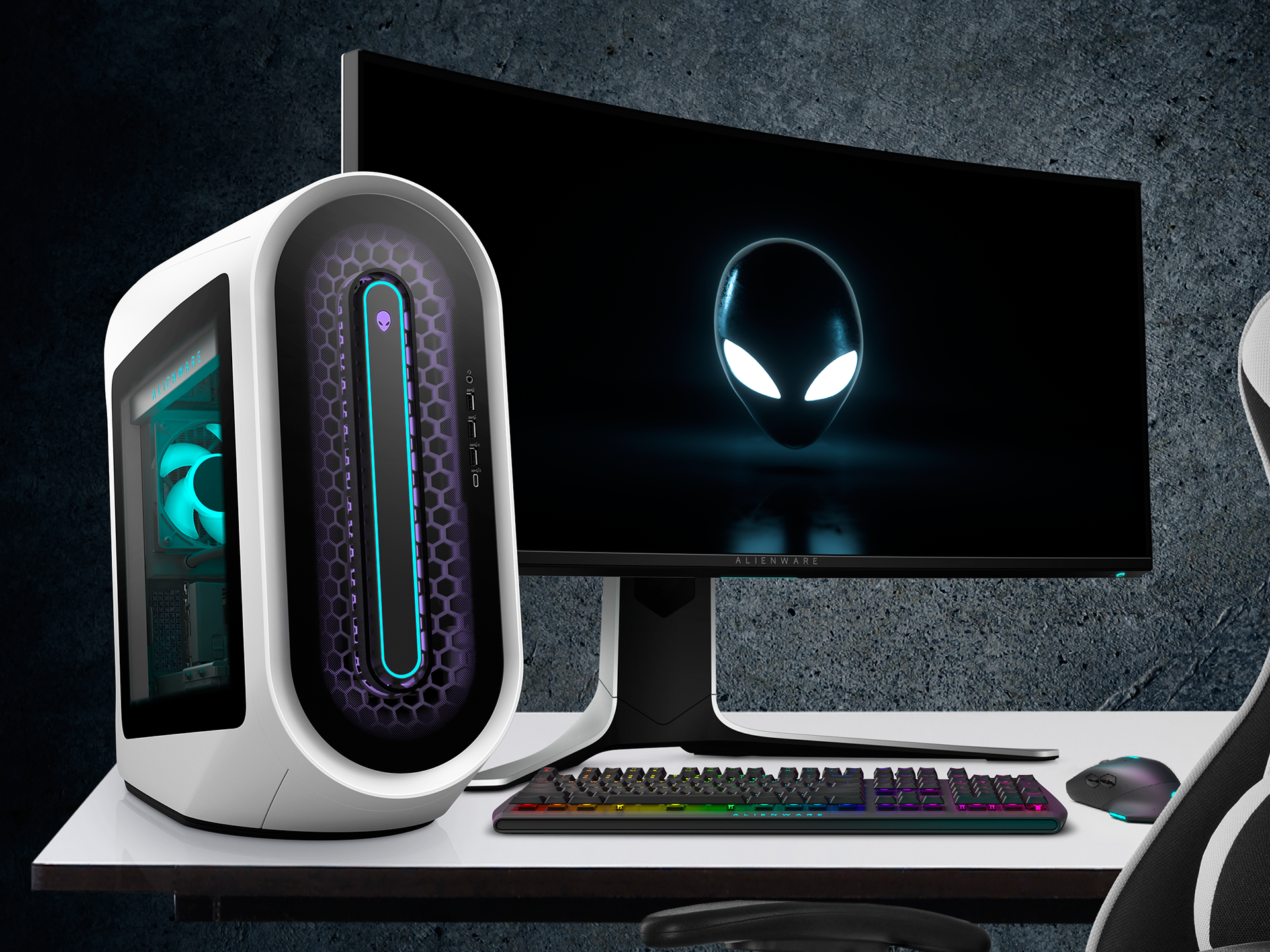 Stay Unstoppable in the Game.
Premium Support has you covered day and night to help with new game installation, troubleshooting, and more. It's one more weapon in your arsenal. Get one year of Premium Support included when you purchase an Alienware desktop.

Upgrade to Premium Support Plus for ultimate support to keep you battle-readyi. Repairs are covered! That includes drops, spills, or electrical surgesi. Whether you want game installation assistance, help optimizing your system settings, or need assistance with driver updates, we're here for you 24x7i.

Accidental Damage Service. No matter how careful you are, accidents happen. Save time and effort when you plan ahead to protect your gaming PC. Accidental Damage Service covers drops, spills and surges with an easy, streamlined process and no extra fees or deductible.
---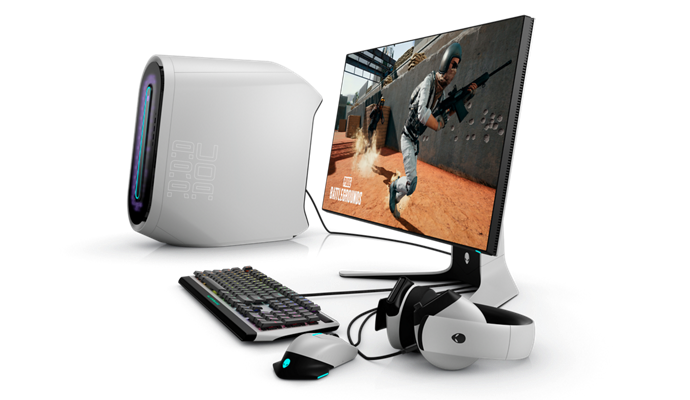 ---
HIGH-PERFORMANCE GAMING MONITORS
Transform your gaming setup with the superior graphics and performance you crave.
---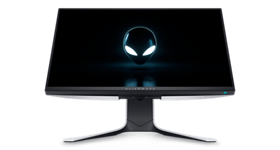 ALIENWARE 25 GAMING MONITOR | AW2521HFL
Experience smooth and fluid movement in your favorite games on a 25-inch screen with IPS technology, up to 240Hz refresh rates and NVIDIA® G-SYNC™.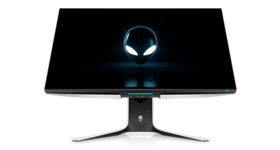 ALIENWARE 27 GAMING MONITOR | AW2721D
Custom AlienFX lighting stands out on this 27-inch monitor featuring a 240Hz refresh rate, 1-ms response time and NVIDIA® G-SYNC™ ULTIMATE.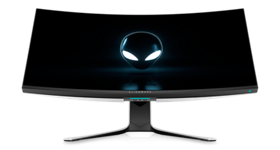 ALIENWARE 38 CURVED GAMING MONITOR | AW3821DW
Enhance all the action on this 38-inch curved monitor with WQHD resolution, customizable AlienFX lighting and NVIDIA® G-SYNC™ ULTIMATE certification.